Komodo 14: Chess Playing Software Program - World Champion DVD
Komodo 14: Chess Playing Software Program - World Champion DVD
Brand:
ChessBase

Komodo 14: World Champion Chess Playing Software
for Windows PC
Included on the Komodo 14 PC-DVD:
• Improved Komodo 14 multi-processor engine (64 Bit )
• Fritz 17 program interface
• New Komodo 14 MCTS engine
• 6 months ChessBase Premium Account
Playing strength meets individuality
The new Komodo 14 is once more 40 Elo points stronger than its predecessor. But what is quite new is how it can be varied. In addition to the standard version there are seven other "personalities": various playing styles (aggressive, defensive, active, positional, endgame, beginner and human) which can, moreover, be combined. That allows you to simulate different styles or strengths of human opponents. And for analysis, too, this provides new options: switch the engine over to "aggressive" whenever you suspect that the position offers enough attacking potential for a win, or go into the positional mode if the position demands well thought out strategic play!
Double world champion 2019
Last year Komodo won the world championship title on two occasions and can call itself "2019 World Computer Chess Champion" and "2019 World Chess Software Champion". And the current Komodo 14 has been clearly improved over its predecessor!
Match winner and analysis partner
It is delivered with two versions of the engine: the playing strength of the standard version is somewhat stronger than the "MCTS" version, so long as the engine only has to calculate one variation at a time. If the number of variations is increased, however, the very much improved "MCTS" version is your first choice!
Includes current Fritz 17 program interface and six months ChessBase Premium Account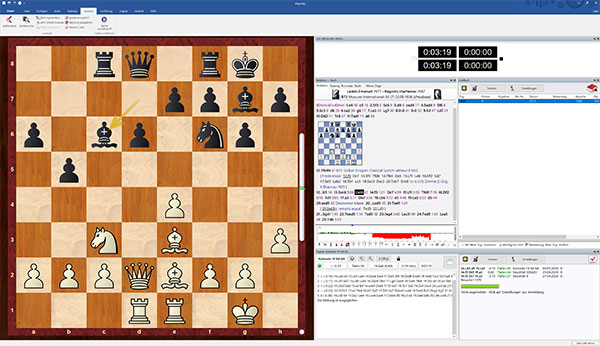 Similar Products rome, Safari. For Windows, OS X, iOS, Android, Linux.
Find Similar Products by Tag