Fritz 17 - Blitz and Train on Playchess.com
Fritz 17 - Blitz and Train on Playchess.com
Blitz & Train on Playchess.com
Learning is not just memorization, and improving upon one's games is a key part of it all. New functions in Fritz 17 will now go through your games, or games of your choice, to highlight mistakes, combinations, or sacrifices, and present them as ready-made exercises you can solve on your computer, or print out.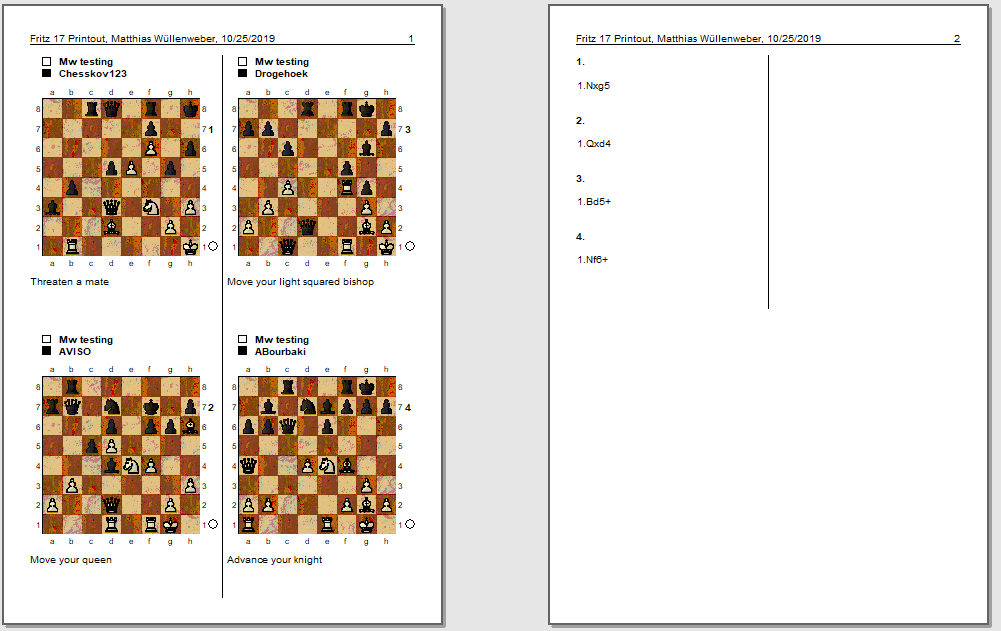 You can print out the puzzles just like a book, with diagrams first and the solutions at the end.
Blitz games contain tactical errors. Errors usually happen at interesting positions, so you can learn from them. Since the last version of Fritz, games played on Playchess.com are analyzed automatically, but that brought a dilemma: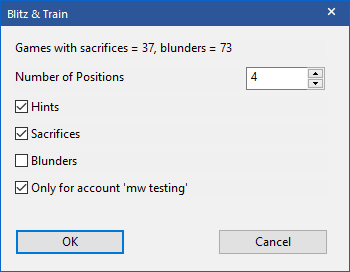 Should one look at the analysis or play the next game?
The new function "Blitz & Train" helps with this: It creates training material from your online games, no matter whether they have been played today or last month. A few clicks and you can print exercise sheets from your own games. Click the tab "Training" in the Playchess section of Fritz:
The option Sacrifices finds exercises with beautiful moves, while Blunders asks for the best move in position where one side blundered.